The budget is chf 573,000.- for the great organ and chf 31, 000.- for the continuo organ, to which will be added the expenses from the adaptation of the infrastructure of the building.
The financing will come from private sources, besides contributions from public organizations and semi-public foundations.
Donations
Donators to the organ building project will be given an Attestation of the Association of the Friends of the Notre Dame Basilica and may be granted tax deductions. According to the wishes of the most generous donors, their names will be engraved on a plaque placed on the instrument.
Donors may also show their support by financing individual organ pipes. The names of the donors will be engraved on the pipe(s) which they have financed. A plan of the pipes and of their costs is available here.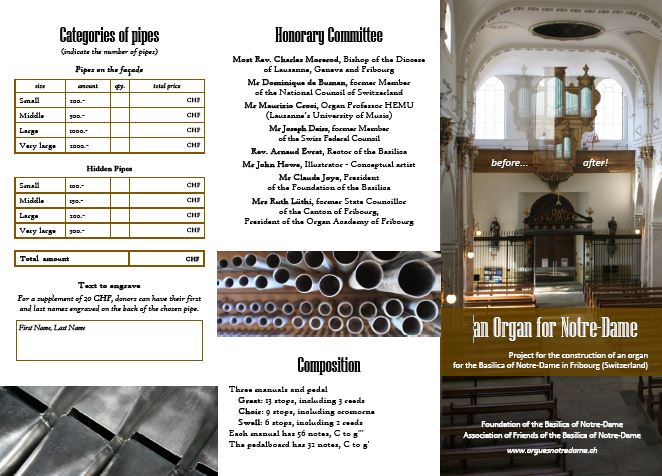 (leaflet also available in German and French)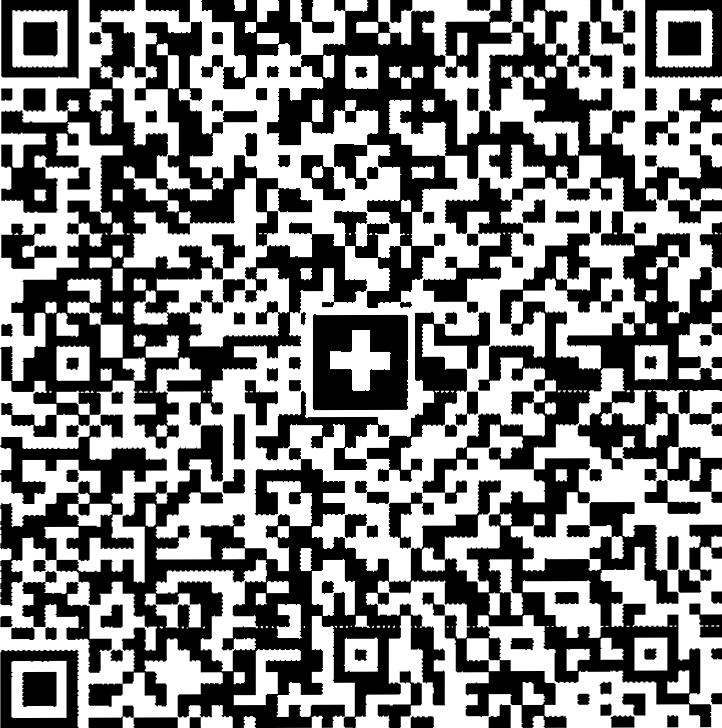 Donations can be sent to the following bank account:
Banque Cantonale de Fribourg – Compte « Orgue Basilique »
IBAN : CH07 0076 8300 1317 4310 6
SWIFT : BEFRCH22
Make a PayPal donation:
The level of donations will be constantly updated and posted in real time on the website:
Current fundraising levels
The bank account "Orgues" on the 9th of February 2021: 120'788.00 CHF
Pledge by the Loterie de la Suisse Romande of 100'000 CHF for the adaptation of the organ loft, and 20'000 CHF from the Bureau of the parishes of Fribourg. Three promises were made in the amount of CHF 495,000.
Current total: 735'788.00 CHF
Total budget: 880'000.- CHF
Still needed: 144'212.00 CHF